Hello everyone,
This week's story title is Pumpkin Soup by Helen Cooper.  It's a wonderful story about working together to get a job done.  Unfortunately, sometimes things don't always go to plan and we need to take into consideration the needs of others.  Occasionally, this can be a hard thing to do.    https://f.io/WW6x3TPY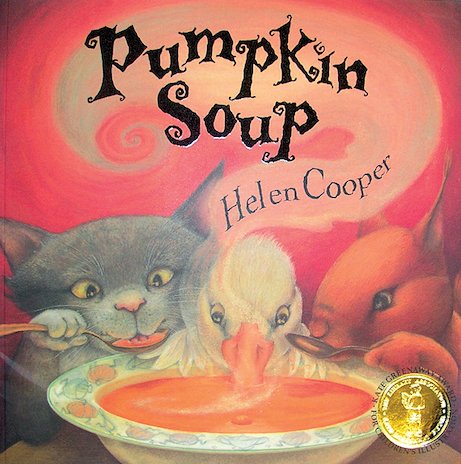 Everyone is happy with their jobs until one member of the team wants to do something different.   Is this fair?  Why do you think that?  There isn't a right or wrong answer to that question when you take all the animals ideas and feelings into account.  Try to think about how the duck feels.   I'd get bored if I had to do the same thing every day.  I like a bit of adventure!  The other two characters feel differently.  They like doing the same thing.  It might give them the security and structure they need.  Whilst routine is very important, too much might become restrictive and not let you take chances.  Taking chances and risks helps us to grow and learn.  We all need to practice things as that makes us better at it.  Persistence and resilience are important things to remember.  It's how we get better at things.
Until next time, do good looking for adventures, clean your ears out for good listening and turn your noggins (brains) on for good learning.
Take care and stay safe,
Mrs Howe, Mrs Bain, Mrs Mitzman, Mrs Hill and Mrs Bence