Hello Everyone,
This week's story is What the Ladybird Heard by Julia Donaldson.  This is yet another great story by one of our favourite authors and has more fantastic rhyme in it.  It's a story about a little creature who does good listening and saves the day by foiling the plans of some dastardly cattle rustlers!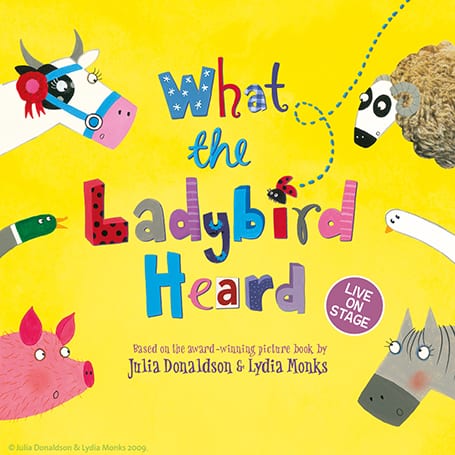 Literacy and Communication and Language –  This story offers up a wealth of opportunities to promote those listening skills.  In class we played Chinese Whispers and started off with the sentence The caterpillars turned into butterflies.  By the end of our game the sentence had turned into I like smoothies!  Discuss with your child why it's so important to hone those listening skills and follow directions.
Maths –   We have been looking at our numbers and counting out the same amount, being sure to use our counting fingers this week too.  Being able to use 1:1 correspondence by counting out each individual item is essential in Maths.  Please make sure that your child counts one number for each object.  This is an extremely important skill that they will use in Reception so keep practicing!
Until next time, do good looking for adventures, clean your ears out for good listening and turn your noggins (brains) on for good learning.
Take care and stay safe,
Mrs Howe, Mrs Bain, Mrs Mitzman, Mrs Hill and Mrs Bence